Home
/
Girls TS Crossback Red Bikini Top-Size Red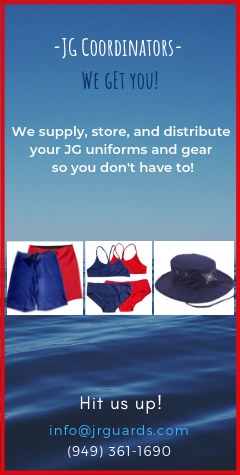 Call or chat with us today. We are here to make your life easier.
Girls TS Crossback Red Bikini Top-Size Red
Double Lined. Awesome quality. Made in the USA!
Sizing: Depending on their build:
XXS - typically fits a 6-8 year olds -  (Approx. Height: 4'1"-4'3", Approx. Weight 40lbs-55lbs)
XS - typically 8-12 year olds -  (Approx. Height: 4'3"-4'7", Approx. Weight 55lbs-70lbs, Chest: 27.5")
S - typically 12 and up
Color red fits well with other TS Swimsuits.
Features a high center front for more coverage and support, lined for privacy and has a fixed strap. These sporty tops are made of 80% polyester & 20% Lycra blends which is durable, colorfast and chlorine resistant. Fully lined with the same quality fabric inside and out for comfort and privacy. Suits are also cut and sewn in Southern California!
Returns
jrguards.com does not do direct exchanges unless you come to our location. If you want to return an item and get a different item/size/color, etc., please place a new order for the replacement item, and contact us to get an RA (return for the item(s) you are returning. Once we receive the returned item, your card will be credited.

IMPORTANT:

If you ordered swimfins from us and they don't fit, we do NOT cover return shipping fees! Please note that swimfin sizing is provided by the fin manufacturer and will vary from brand to brand. Foot pocket width varies as well. If you want advice on sizing, please email, live chat, or call, but understand that any recommendation we provide is exactly that- a RECOMMENDATION and is no way a guarantee of fit and you will still be required to cover return shipping costs.

There are no returns on anything that has been used, or in the case of boards, unwrapped from their packaging. Also no returns are permitted on certain custom items (custom bodyboards), DVDs, secondhand items or blemished items. If you bought an item of clothing and washed it, we cannot accept a return. Shrinkage is not a valid reason for returning clothing.

For more information about our return policy here.


Shipping
FREE Continental USA shipping on orders over $79.99 (restrictions apply- see below)